IoT solutions for every business need
.
One IoT Platform to control all IoT devices.
SeeControl helps Product Makers and IoT Solution Integrators with one of a kind M2M and IoT apps, services and connectivity to launch projects of any complexity. The IoT Cloud Platform organizes and makes sense of data from the Internet of Things (IoT) with no coding skills required. A vast range of companies like ABB, HP, and Fujitsu, as well as IoT innovators entrust their hundreds of thousands of IoT devices around the world with SeeControl.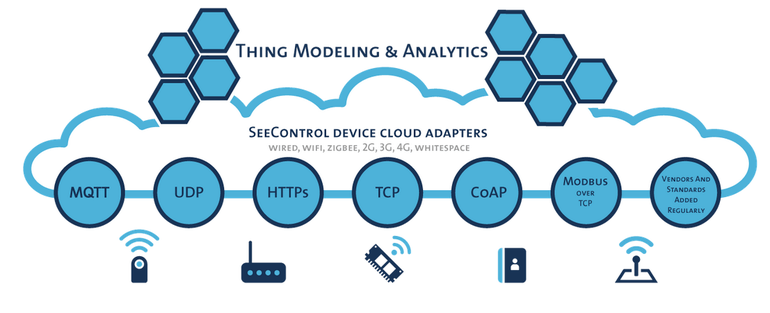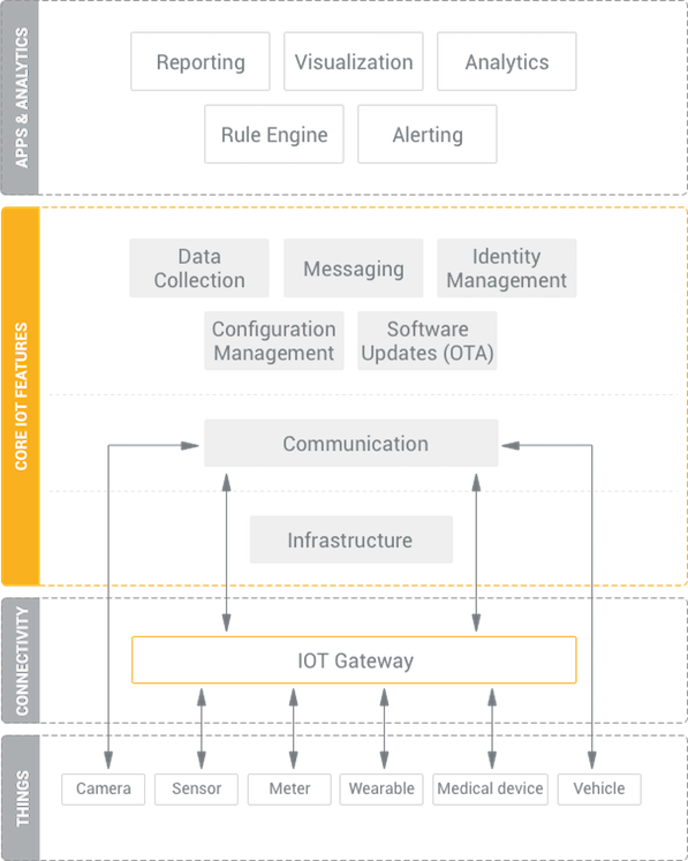 IoT platform technology stack
.
SeeControl is one of the kind IoT Platform that covers all four layers of the IoT stack: things, connectivity, core IoT features, and applications & analytics. Get the majority of IoT functionality you needed to develop you IoT solution.
Connect you devices to the IoT platform by using an IoT gateway. A gateway is a preferred option when your devices aren't capable of direct cloud communication or if you need some computing power on edge.
SeeControl' IoT Platform provides a few core features that are essential for any types of IoT project:
How any business can benefit from SeeControl's IoT platform
.